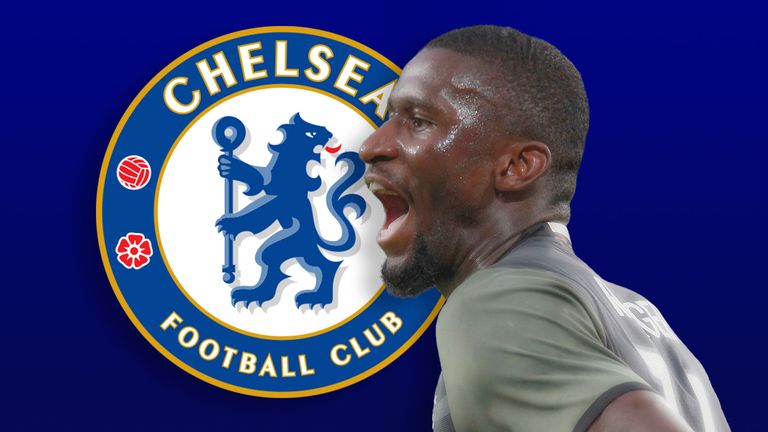 Antonio Conte has bolstered his defence this summer with the £34m signing of Antonio Rudiger. In conversation with Rudiger's brother and agent, ex-Borussia Dortmund player Sahr Senesie, Adam Bate discovers the background story behind Chelsea's recent recruit…
Visit Neukolln now, Berlin's eighth borough, and there is what's known in guide books as a bohemian vibe. The closure of the once busy Tempelhof airport in 2008 has seen house prices in the area soar and the atmosphere change. The place dubbed Little Istanbul is even home to the Berlin Festival. Gentrification has well and truly arrived.
Of course, it was not always this way.
For Sahr Senesie and his little brother, Neukolln was once a very different place. "That is where it all started," Senesie tells Sky Sports. "They were tough streets on which to grow up. Crime was everywhere and it was easy to take the wrong path. That's how it was back then.
"As a child, Toni was never given anything. He has had to work for everything he has got."
The Toni in question is Antonio Rudiger, Chelsea's new £34m signing. The 24-year-old defender arrives in London via Rome, but it was in another of Europe's major capitals where he was made. Specifically, the intersection of Dieselstrasse and Aronsstrasse in Neukolln, where youngsters looked for a place to play against a backdrop of kebab shops and graffiti.
Rudiger, who has since said that the neighbourhood runs through his veins to this day, was too young to represent Dieselstrasse on his brother's team due to the eight-year age gap. But that did not stop him asking the question. "When he was a child, Toni was constantly at the ball cage," says Senesie. "He always wanted to play with us older ones.
"I always said to him, 'Toni, you're too young for that.' And what did he do? He asked five or six of his friends and made his own team. A while later these little boys even challenged us to play. Who won? We, the older ones. But it was close. And Toni played hard. Everyone saw that he had a very strong will. We let him play us with us from then on."
Senesie was a talented player in his own right. A Germany Under-21 international, he made 24 Bundesliga appearances for Borussia Dortmund and was still playing third-tier football in the country as recently as 2015. But there is another focus now. In truth, Senesie admits that he has been managing his brother's career almost since birth.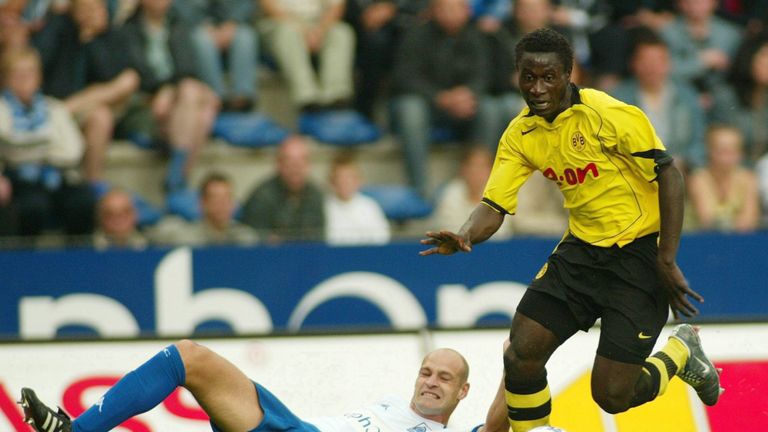 "Toni often used to visit me during the holidays," he remembers. "Sometimes I even took him to work out with me. When I trained for Borussia Dortmund under our coach Matthias Sammer, he used to play on another pitch next to us with Sammer's son Marvin."
The young Rudiger left an impression too.
"Years later, when he was playing for the national team, Toni met Roman Weidenfeller, who was, and still is, the goalkeeper for Borussia Dortmund, and he immediately recognised him. 'You are Sahr's little brother,' he said. 'The one who always played with us and Marvin.'"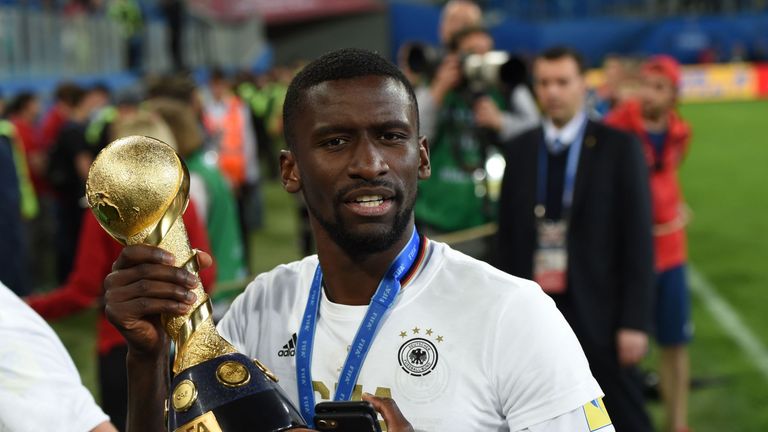 Rudiger's route from Neukolln to the national team was not easy. After representing various local sides, there was a spell at Hertha Zehlendorf before moving to Dortmund at 15. But it was his Stuttgart switch in 2011 that saw Rudiger's career take off. The next year, he won the prestigious Fritz Walter Medal, awarded to the best under-19 player in Germany.
It was also in Stuttgart that the two brothers lived together for a time. "I discovered he was a cleaning maniac," jokes Senesie. "And he was a different person from that what I remembered from our childhood, calmer and a bit more suspicious. When there is a person he doesn't know, he is more cautious and checks to see if the person is good for him."
It is the sort of seriousness that has been required to get this far. Rudiger made his Stuttgart debut in 2012 and his first appearance for Germany just prior to the country's World Cup win in 2014. His gifts were obvious. "On the pitch he's very strong when tackling and I think Toni is also very fast considering his height," says Senesie.
There have been lapses, of course. A bold move to Roma in 2015 – "if your name is Antonio," said Rudiger at the time, "how can you not end up playing in Italy?" – proved a tricky one at first. A poor touch inside his own box cost the club two points at Torino (with Antonio Conte in the stands). Rudiger beat himself up about it afterwards. The pressure was on to respond.
The challenges that he had to face in Italy were physical and mental. There was the cruciate ligament injury that cruelly kept Rudiger out of Euro 2016. That one came under both categories. The mental resolve required to cope with the horrific racist abuse he was forced to endure in the Rome derby should not be underestimated either.
It was Lazio's Senad Lulic who sparked controversy following a particularly bad tempered encounter between the teams in December. "Two years ago, he was selling socks and belts in Stuttgart," said Lulic afterwards. "Now he acts like he's some phenomenon."
The comments were appalling, with Lulic subsequently banned for 20 days, but thankfully Rudiger did not allow them to affect his form. Indeed, there was at least one element of truth amid the lies: this is a player who has made dramatic progress. Speaking to former Roma hero Marco Delvecchio, that is his overwhelming impression of Rudiger.
"I think that he became better during his time in Italy," Delvecchio tells Sky Sports. "He has improved a lot. My old team-mate Antonio Conte is a very good trainer and when he goes somewhere he always wins. He will make Rudiger an even better player at Chelsea."
Can Antonio Conte retain the Premier League? We assess the challenge ahead for the Chelsea boss.
Conte will certainly find a willing worker in his namesake. And the younger Antonio is as committed as ever. "He is still very determined," adds Senesie. "He knows exactly what he wants and works very hard to achieve his goals. The most important thing is that he stays healthy. And of course, I hope he can win trophies with Chelsea."
If that happens and Senesie's little brother gets to enjoy the parade along the King's Road, the journey really will be complete. This son of Neukolln, the boy from the ball cage, has made it all the way to the team of the Premier League champions and he is just getting started. Conte likes tough characters. The signs are that he has just found one in Antonio Rudiger.
-SKY
Like our facebook page: www.facebook.com/abujacityguide/
Follow us on Twitter: @focusonabuja1